Grandparent Rights
If you are a grandparent who is having a hard time visiting with your grandchildren you need to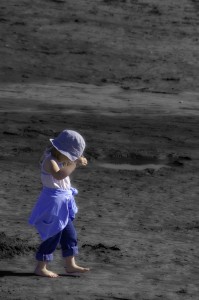 start learning about your  grandparent visitation rights. There are several places that you can began to start by reading about those rights. You have rights as a grandparent in all 50 states even though they vary. If you are being denied visitation with your grandchildren I suggest that you do not wait to get the process started because it may take a while just to get into court. It is up to you to educate yourself on your rights as a grandparent and to learn to stand your ground when you are fighting for the rights to visit with your grandchildren. Once you start the process, my advice would be not to let anything slow you done until you get something in writing, if it's not in writing then it's no good. My daughter-in-law went to jail about the time I had papers served on her and she begged me just to wait until she got out of jail(which I did) and now one year late I get to see my grandchildren less than I did before. She now feels strong enough to keep me from seeing them at all. As a grandparent fighting for visitation myself, I can say that it's a very stressful time and above all else take care of your health so you can enjoy those kids when you do get to see them.you might also enjoy this article about grandparents and grandchildren relationships. There are a lot of places that you can read about your grandparents legal rights to visit with your grandchildren and find what you need to move forward with the process. I am going to list some below where you can find not only information but support. Places where you can find information about your rights:
Internet
Public Library
Attorney
Local Agencies
Grandparent Rights Forums
Neighborhood Programs
According to the US Census Bureau more than six million children under 18 in America are living in a grandparent-headed household. There are national organizations use that the web to offer a clearinghouse of information that can help grandparents get through the hardest of times. Grandparents visitation rights need to be understood to help the process. Neighborhood programs – Many areas all through the United States have their own sources and help groups for grandparents raising children. It is best to check on a local level for what is available in your home area. Churches,schools,hospitals, social services agencies and other comparable organizations can provide information on what may be available.