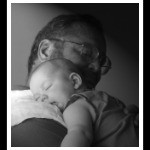 Grandparents and grandchildren share a bond like none other.
Are you a grandparent yet? If you are not yet one of the lucky people with grandchildren you don't know what you are missing.
The times I spend with my grandchildren are some of the happiest times of my life and I can't quite put my finger on the difference between my grandchildren and my own children but it is a feeling like nothing else.
Bonding with your own children seems to just happen because you are with them all the time when they are little but with your grandchildren you have to plan a little. Here are some of my favorite ways to bond with my grandchildren. Being a grandparent can be fun.
Grandparents and Grandchildren
Have a sleep over

Remember when you were little and you were allowed to have company for the night and it was just one of the best things that could happen. Well when your grandchildren are small and they need to feel special you can have a sleep over and make them your special guest. Cook their favorite foods and rent their favorite movie and camp out on the living room floor.

Bake cookies or let them help you cook something

Children love to bake cookies and help decorate them. They love to watch you cook and learn how they can help with what you are cooking. Taking the time to let them help will make them feel like they are really doing something and it will make them very proud of themselves. They will always remember that you took the time to teach them how and let them help. While you are in the kitchen baking this creates a great chance to talk and learn about each other.

Play games

Children love to play games and when they are small they may not have kids their own age to play with so this is your chance to take advantage of time well spent. This is a way to interact and have a good time. You can teach them about sportsmanship in winning and losing at different games.
In Summary: There is no set way to bond with your grandchildren but spending time with them will create memories that will make a special bond between you. Just be sure and treat them like the special little people that they are. If you need some ideas for things to do with your grandchildren visit us at New Grandparents Rights for tips and ideas for grandparents and grandchildren. If you are limited on time and need to learn to manage it better so you can do more things with your grandchildren, please get our free report on tips for managing your time.
| | | |
| --- | --- | --- |
| Mouse here for | | Related Links |