Are you a parent or a grandparent raising children or a difficult teen? It can be a tough time for parents, grandparents and the kids. Parents and teenagers often but heads. It is never easy to talk with a troubled teenager but you always have to try and keep some form of  communication open. Believe it or not when they have problems you may be the one they lean on. Most parents say the most challenging era of parenting is the teenage years and especially so for grandchildren.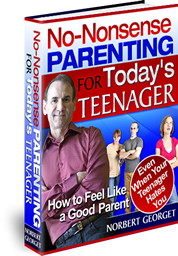 Grandparents find dealing with teens a trying time because they have already kids in a totally different era of time. Things have changed. Teenagers are starting to develop their own lives and ideas, and these may conflict with yours. It's not easy knowing how to talk to your teens let alone have to enforce rules on them. These tips can help you deal with your teen effectively. Don't lose control this is a mistake too many parents and teenagers. This makes you no better than your teen. In most cases, your teen is looking for your guidance even when they don't seem to carry. When you feel angry or confused, take a deep breath and try not to react. If possible, get a little distance from the situation. You need to be on a more even keel before you resume a discussion unless your teen is going to do something dangerous. You have to be the mature one when interacting with your teens. Parenting the teenage child means knowing them on all levels.
The fact that times change makes it necessary for you to know what they are up to. It's important for you to know the shows they watch, the people they hang out with and the music they like. Don't give them the third degree but do show interest in their world. Parenting teenagers can sometimes put a strain on a marriage, especially when the parents disagree on the best practices.
It's important to focus on your relationship with your spouse as well as with your teen. Teenagers are very sensitive to their environment, even if they may appear disinterested much of the time. Very often, tension between parents is a contributing factor in emotional problems faced by teenagers. Compromise with your spouse when it comes to parenting issues. Don't let the teen play you against the other. If you are in need of more help try counseling. Parenting teenagers requires a strong family life. As with just about anything else communication is key to successful parenting of the teenager. It will take patience and compromise as well. As you interact with your teen you need to keep this information in mind. Do you have annoying skin tags? Skin tags removal doesn't have to be difficult or painful. Learn about skin tags how to remove at home safely and naturally.
| | | |
| --- | --- | --- |
| Mouse here for | | Related Links |