Grandparents Custody Rights
Best Interests of the Child
Courts in every jurisdiction must consider the "best interests of the child" when granting custody or visitation rights to a grandparent. In some states, the relevant statute provides a list of factors the court should considered when determining a child's best interests.as a grandparent trying to gain visitation or custody you must always remember that the burden of proof is on you to prove you should have visitation and/or custody. Other states do not provide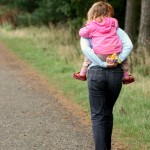 factors in the statute, but courts in those states have likely identified factors in custody and visitation cases interpreting the state statutes. If you are not comfortable with the law part of the process you may want to hire and attorney. If you just can not hire an attorney you may want to invest in this information at "The Grandparents Rights Custody Center". I have bought and used the information for there library and it has everything you need if you are willing to read,steady and take action.
The following factors in determining the best interests of the child are among those included in state statutes and CASE LAW:
Needs of the child, including  physical and emotional health of the child, the safety of the child, and the welfare of the child
Capability of the parents and/or grandparents to meet the needs of the child
The wishes of the parents and the grand-parents
The wishes of the child, if the child is capable of making decisions for himself or herself
The strength of the relationship between the grandparents and grandchild
The length of the relationship between the grandparents and grandchild
EVIDENCE of abuse or neglect by the parents or grandparents
Evidence of substance abuse by the parents or grandparents
Whether the child's adjustment to the home, school, or community
Ability of the parents or grandparents to provide love, affection, and contact with the child
The distance between the child and the parents or grandparents
Gaining custody of your grandchildren can be a slow process but if you know they are living in unsafe conditions, please never give because you may be the only hope they have.
| | | |
| --- | --- | --- |
| Mouse here for | | Related Links |