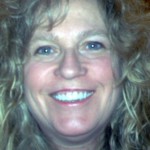 Hi, I'm Jacquelyn Dunn and I write the New Grandparents Rights blog to help grandparents make the transition from grandparents to parents again or help grandparents who are having problems with visitation rights to see their grandchildren.If you are a grandparent in search of information on your grandparents legal rights maybe I can help. I started New Grandparents Rights Blog in 2009 to share information with other grandparents that I had researched and found about grandparents rights.
My research first started with the reality at the end of 2008 that I had 3 granddaughters my daughter-in-law told me I would never see again. I lost my son to a car accident in February 2008 and the relationship with my daughter-in-law went well until I realized she was using drugs again.
There relationship had been shadowed with drug use for several years. I don't think her intent was to keep the children from use but she didn't want me to see the warning signs of where she was headed again so that is what began to happen. With that being said this is where my journey began to gain the rights to see my grandchildren.
To contact me please email me at grandparentrights@gmail.com or use the form below if you would like to submit a question.
Read more of my articles featured on " SeniorsList" on Grandparents Legal Rights: Jacquelyn Dunn Featured Author
I have gained Expert Author status at EzineArticle writing on the subject of Grandparents Rights those articles can be found below at featured articles on Ezinearticles by Jacquelyn Dunn